RATES

A single room with a double bed is $70. a night, plus tax

A room with two double beds is $75. a night , plus tax

Rooms #10 and #11 have a "lock-off" or connecting interior door for a total of 3 double beds

and 2 bathrooms.  For authenticity, TV is not offered but we do have a "Radio in every room!" and

Free WI-FI .   An extra roll-away bed or futon, ice, extra towels etc. are available on request.

Boots Courts is open for Guests with or without reservations.

If you have reservations and need to re-schedule, 

please let us know as soon as possible so we can make your 

room available to others.  We accept  VISA & MASTERCARD.

(Advance payment is not required)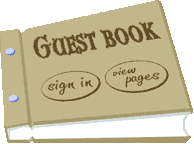 Be sure to visit and LIKE our FACEBOOK page where we post updates, photos and much more on a timely basis.

​The Historic Boots Court is located in Carthage, Missouri on

Old Route 66, on what is called the "CROSSROADS of AMERICA". 

The Boots Court - Motel was built in 1939 by Arthur Boots, and still carries his name today. The "Motel" was saved from demolition by two sisters who are presently restoring the property to the way it was in 1949, and with the five rooms in the detached annex being completed and opened-for-business in 2012, this famous Art Deco-Streamline Modern building is currently listed by Trip Advisor.com as the "Best Motel in Carthage"! Stay with us and experience history.

Any time in the Missouri Ozarks is one of the best times to Cruise the Mother Road!

We look forward to meeting you soon!

The Historic Boots Court offers free shelter for Motorcycles and Bicycles in one of our carports, and a locked, un-restored 

room if you prefer.

We know how important it is to have your ride secured, so stay with us and sleep-well.

2021  NOTICE:  Due to the COVID-19 virus, please call us  for updates. Our phone number is 417-310-2989, or you may send questions to our email address, www.bootsmotel@hotmail.com .  

The Famous BOOTS COURT will be closing for the Winter season on November 15th. 

Make your plans to stay with us next season when you visit Historic Carthage Missouri!